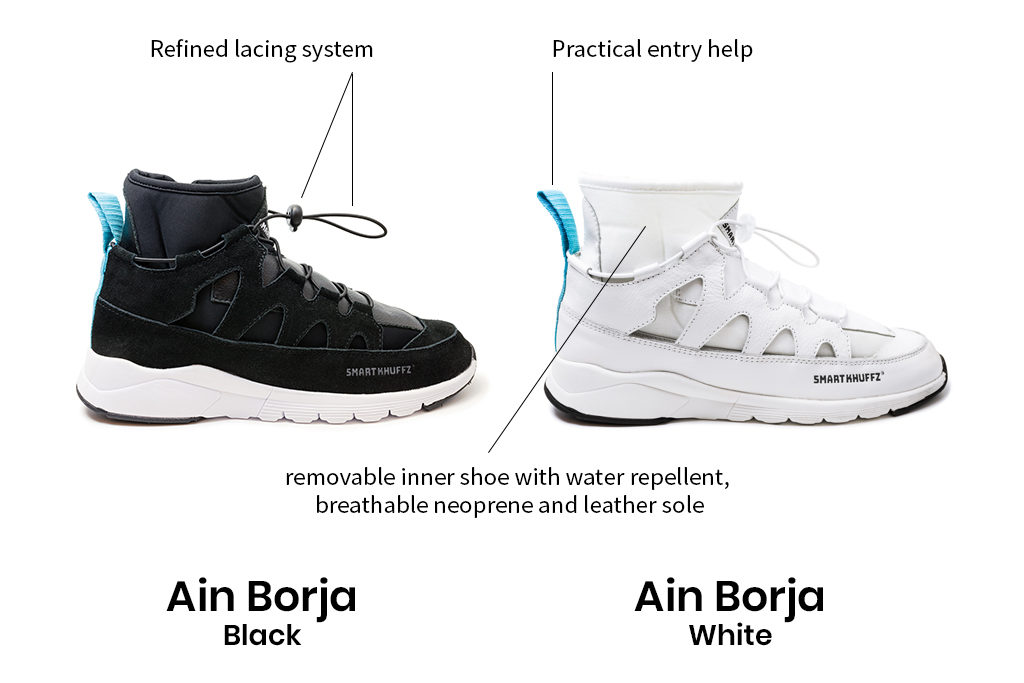 Do you prefer to wear black or white?

The world's first smartKhuffZ® is currently available as a model in two timeless colors.
The trendsetter combines great features such as a comfortable leather and neoprene inner shoe, a sophisticated and proven lacing system that holds the inner shoe firmly in the outer shoe, and a handy entry aid to make the way to prayer even faster and more comfortable.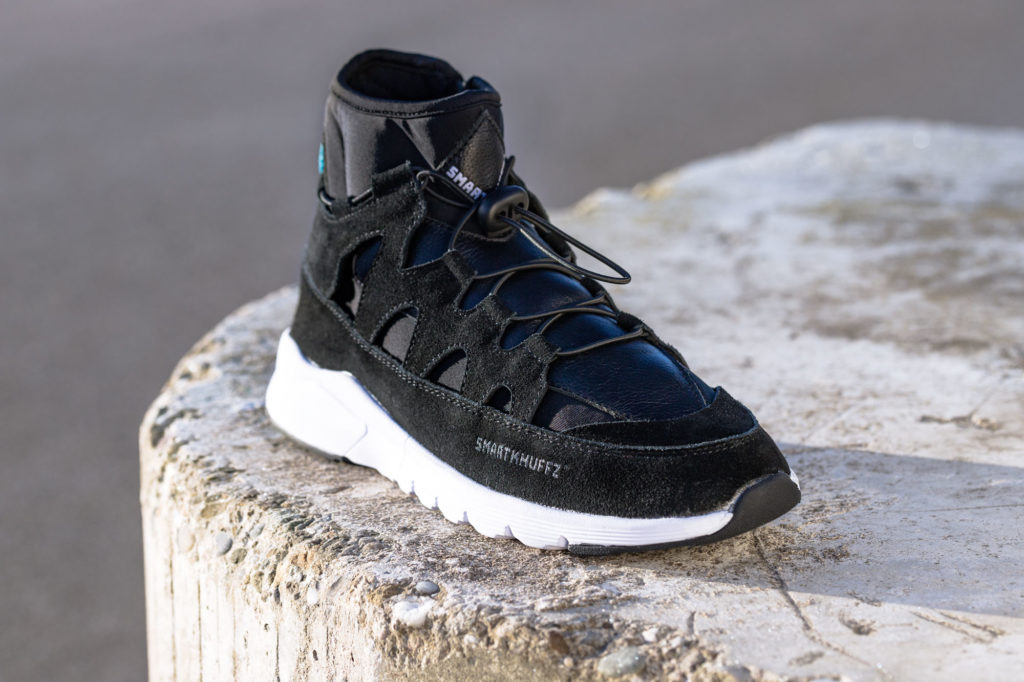 Our inspiration – Morocco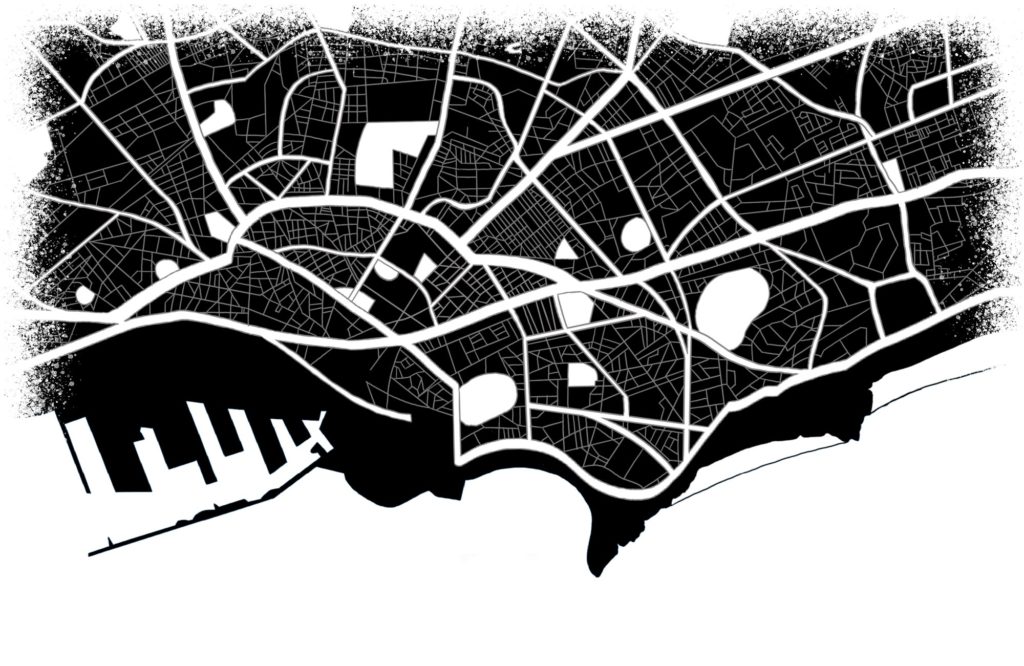 The name Ain Borja refers to a rather cool district of Casablanca / Morocco —
where the roofs are open spaces – not only perfect for hanging laundry, but also for hanging around and praying after sunset.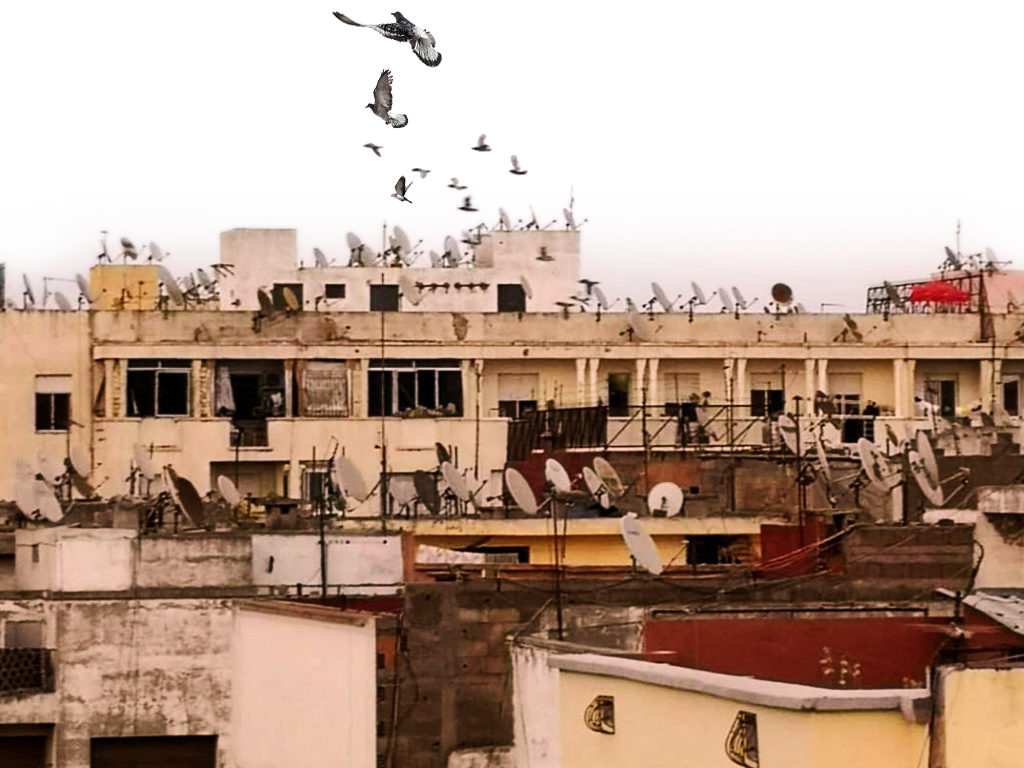 ---